Webinar: The impact of Cisco acquiring Broadsoft
on the Service Provider community
Tuesday, 31 October 2017 from 11:00 to 12:00 (GMT)
In light of recent news, Cavell will be holding a webinar to address the impact of Cisco's acquisition of Broadsoft
on the Service Provider community. Join* this session to learn how this will influence/affect you.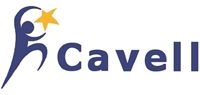 On Monday, the 23rd of October, Cisco and BroadSoft announced a definitive agreement for Cisco to acquire publicly-held BroadSoft, Inc. Pursuant to the agreement, Cisco will pay $55 per share, in cash, in exchange for each share of BroadSoft, or an aggregate purchase price of approximately $1.9 billion net of cash.
With this acquisition, Cisco has filled the SME hole in its cloud communications portfolio and become the largest commercial platform owner in Europe.
Matt Townend from Cavell states: "This acquisition represents a logical move from Cisco filling a large gap in its portfolio and securing ongoing relationships with Service Providers. One of Broadsoft's key assets was its Tier 1 and 2 global Service Provider customer base which consisted of over 600 Service Providers."
Whether these Service Providers will see working with Cisco as a benefit only time will tell.
See full blog post here
---
Speakers:
Matthew Townend
Director of Research & Consulting, Cavell Group
Dominic Black
Senior Analyst, Cavell Group